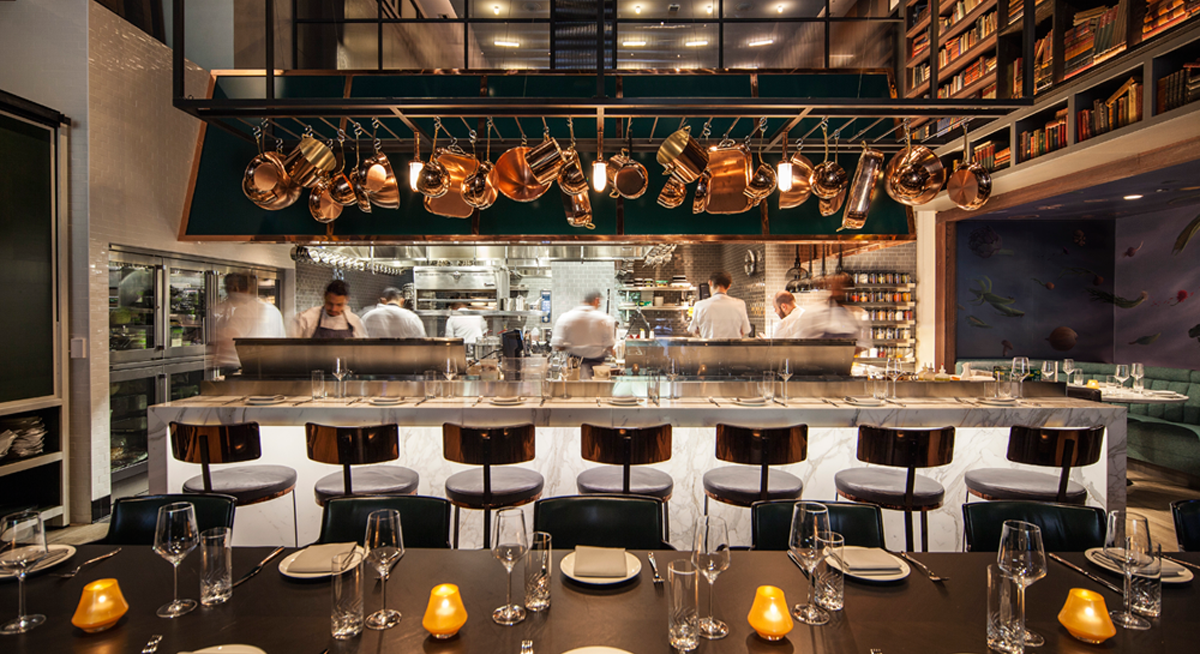 Q&A with the Albert's Chef About Tasting Menus
Dining in Chicago is a unique experience, especially since there are many wonderful restaurants throughout the city to choose from. If you're looking for a one-of-a-kind dining experience, you might consider dining at a restaurant in Chicago with a Chef's Tasting Menu.
While you can still enjoy eclectic cuisine by ordering off of a traditional a la carte menu, many people choose to try a Chef's Tasting Menu because it offers delicious choices and provides a delightful culinary experience. These types of menus also allow chef's to showcase hyper seasonality and creativity in their dishes.
The Albert's Executive Chef, Chef Larry Feldmeier, talked recently about the exclusivity of Chef's Tasting Menus. Feldmeier is our Executive Chef, and he brings over 12 years of experience to the table. Trained in classic technique, but with a keen sight for creativity and innovation, he offers a complex, yet refined culinary program for guests to enjoy. Chef Larry's culinary vision at the Albert provides guests a feast for the senses, one that far exceeds expectations.
Here is a Q&A with Chef Feldmeier and General Manager Aislyn Plath on Chef's Tasting Menus.
Q: What are the benefits of a Chef's Tasting Menu?
CF – The benefits of ordering a Chef's Tasting Menu include trying something unique, and also not having to make any decisions. You get to sit back, relax, and taste something new that you wouldn't normally try. At the Albert, we try to offer our Chef's Tasting Menu at a reasonable price, so that anyone can feel like they can come in and have a special experience without spending an arm and a leg.
Q: What are some differences between your Chef's Tasting Menu and a traditional menu?
CF – We usually try to incorporate some of our standout menu items, along with creative dishes that are more fitted to a tasting menu, and that don't always make it to our a la carte menu.
Q: Do you feel your Chef's Tasting Menu gives you license to be more creative?
CF – Definitely. It allows us to take more risks by using specialty ingredients that are only available for a very short period of time. It also allows us the opportunity to highlight dishes from Executive Sous Chef Brian McGrath and Pastry Chef Allison Schroeder.
Q: Is there a specific table that serves the Chef's Tasting Menu at the Albert?
CF – If a reservation is made specifically for the Chef's Tasting Menu, we will seat the party at our kitchen tables, which give the guests the best seats to see all of the action in the kitchen with the ability to seat parties of up to 14 people. We are currently developing a Friday night Chef's Tasting Menu series that will allow people to reserve a place at a communal Chef's Table to dine with old and new friends alike.
Q: What is it like to dine at the Albert with the Chef's Tasting Menu?
CF – When dining with a Chef's Tasting Menu at the Albert, there are usually five to seven courses. The Chef's Tasting Menu changes its dishes constantly, rotating around a few main dishes. The fall menu is currently in development, but I plan to incorporate the different tastes of fall, including apples and root vegetables.
Q: What wine pairings does the Albert offer?
AP – We offer a wide range of wine pairings with the Chef's Tasting Menu. We try to be both thoughtful and creative in our wine selections and try to find wines that will elevate the experience not only through proper pairing, but by introducing the guest to wines they would never normally order.
Reservations at the Albert
You'll be giving yourself a unique dining experience if you choose a Chef's Tasting Menu. The Chef's Tasting Menu has distinctive, creative, and seasonal dishes that will delight and surprise your taste buds. We also offer wine selections that perfectly pair with our Chef's Tasting Menu to create an unparalleled culinary experience.
To make a reservation to try the Albert's Chef's Tasting Menu, please visit our reservations page.