Einstein once said "To keep your balance you must keep moving." In this vein the Albert strives to embrace the eclectic and the seasonal. With an eye on aesthetic, our food and our cocktails serve to playfully present the familiar in a distinctly creative fashion. We express our craft with global influence and Midwestern ingredients. In a space that honors the surreal with stunning art, lively energy and warm hospitality- the Albert aims to school and to stimulate.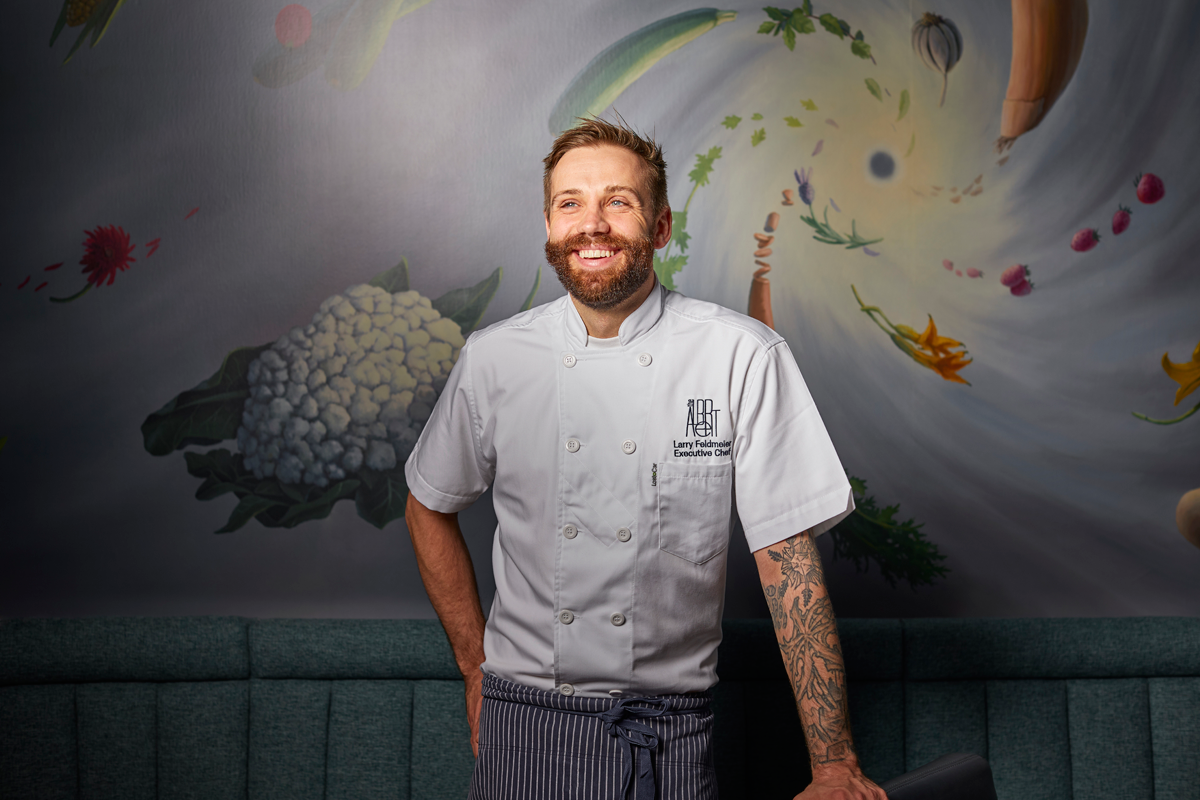 Larry Feldmeier, Executive Chef of the Albert
Larry Feldmeier is the Executive Chef of the Albert at Hotel EMC2, where he brings over 12 years of experience to the table. Trained in classic technique, but with a keen sight for creativity and innovation, he offers a complex, yet refined culinary program for guests to enjoy. Chef Larry's culinary vision at the Albert will provide guests a feast for the senses, one that far exceeds expectations.
Chef Larry comes to the Albert with an impressive background in the culinary world, having most recently served as the Executive Sous Chef at Sixteen.